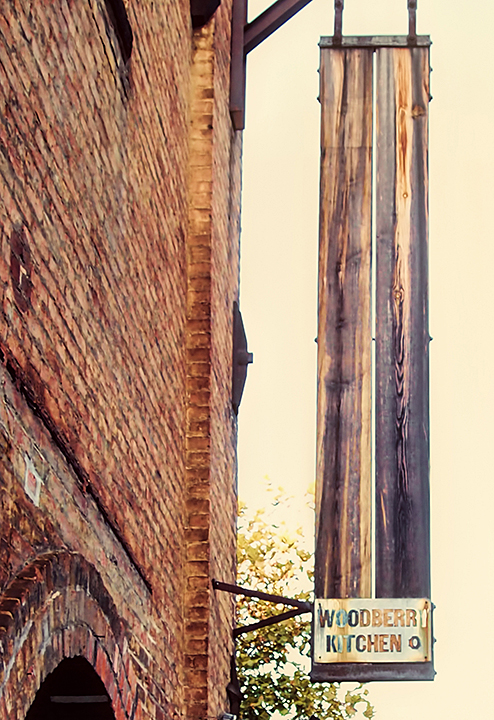 One of the most unique weddings I played for last year was at Woodberry Kitchen, a restaurant in downtown Baltimore. The couple was having a small, informal ceremony and they wanted it to have a very personal touch. Woodberry was a great venue choice, rustic yet classy, with a lot of farm-to-table ingredients on the menu.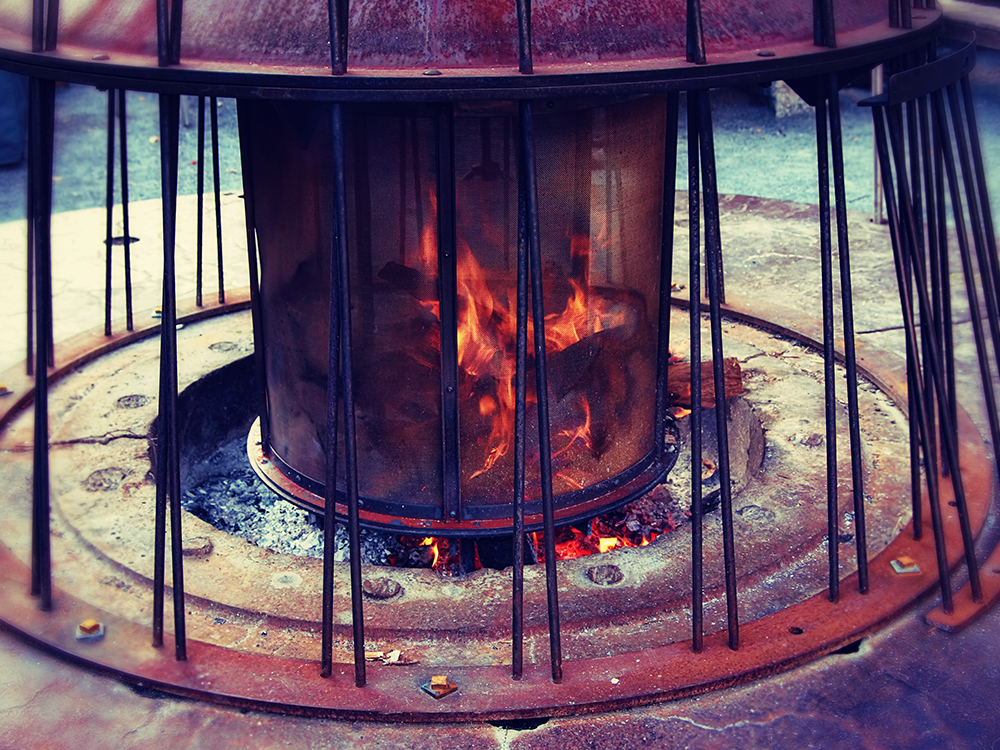 Their patio includes a big firepit, which is where the ceremony took place. It was a pleasant fall evening, and the fire was warm and inviting.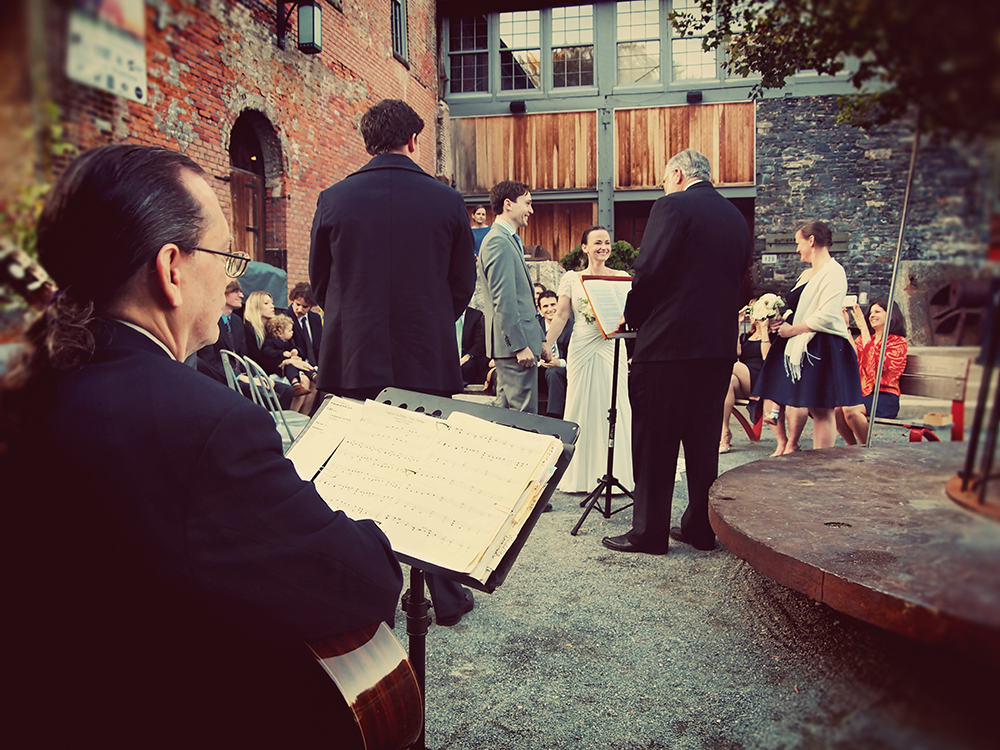 I'm always happy to play a specially requested song, because I know it will be something that has personal meaning for the bride and groom. Everyone's tastes are different, so I am called on to play a huge variety of musical styles. In this case, it was the first time I have ever been asked to play the theme from a video game! Apparently Zelda was the groom's favorite, and the theme music actually adapted well to solo guitar and gave a very fun and upbeat vibe to the event.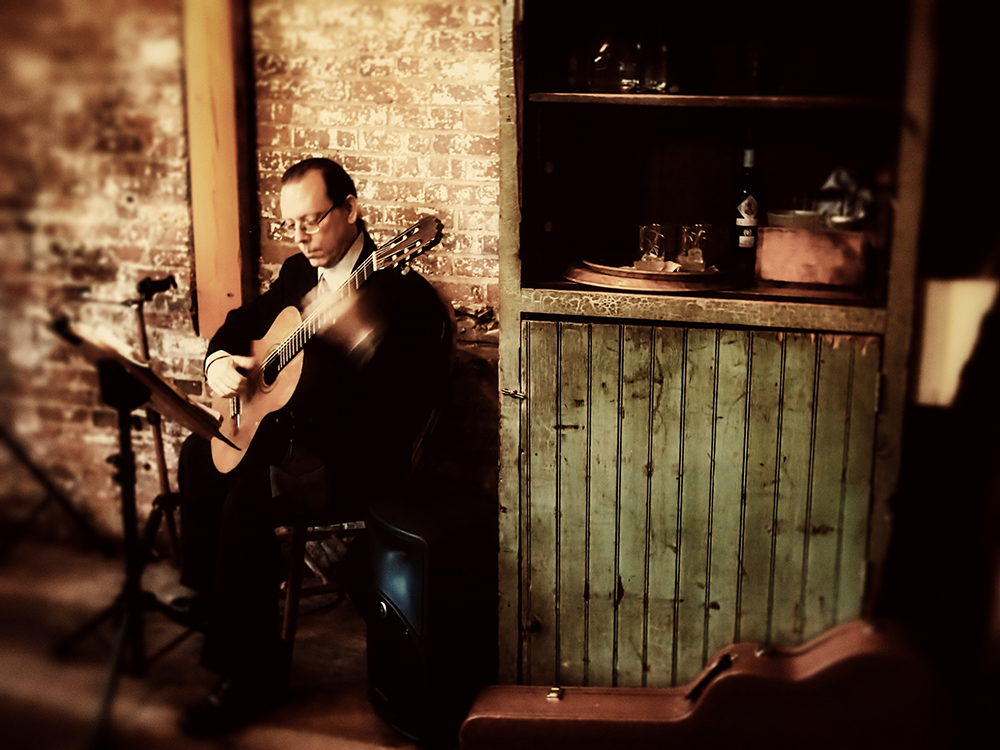 Afterwards the party moved inside to one of the restaurant's large side rooms for their cocktails and dinner. I moved in with them and played for the cocktail hour. Woodberry Kitchen's interior is decked out with lots of wood and brick, which makes for great acoustics for live music.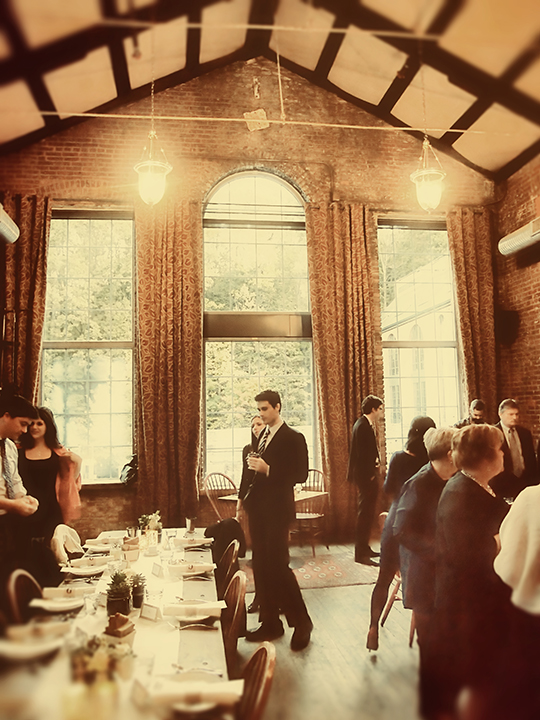 I really enjoy providing the special ambiance that only acoustic guitar can create, as the bride and groom celebrate with family and friends.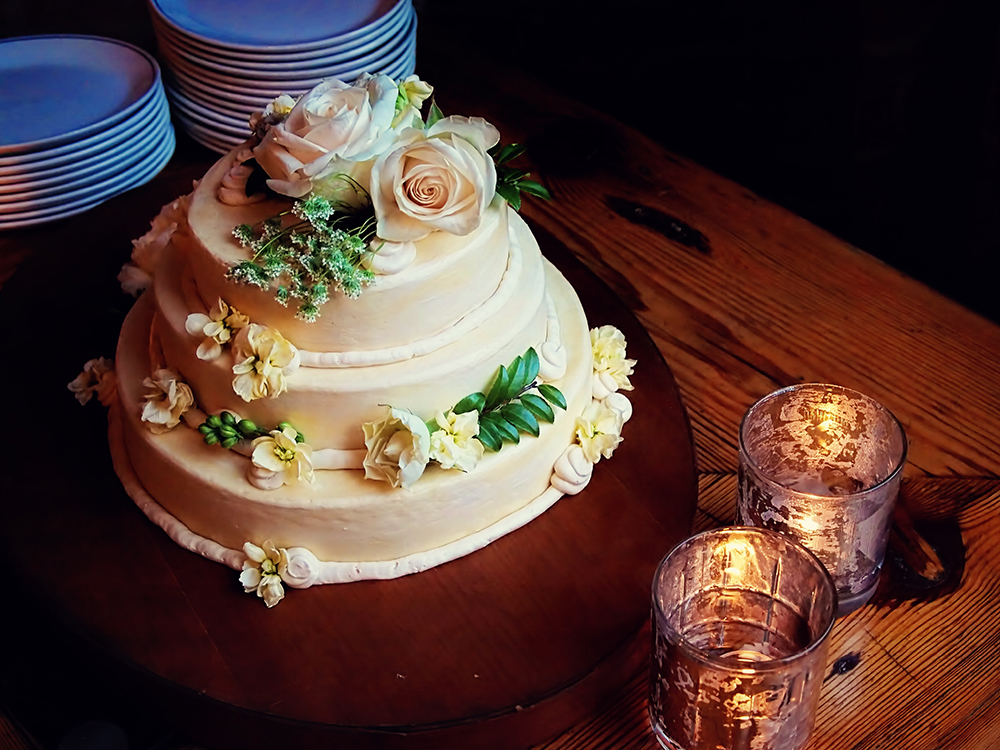 My wife Crystal often accompanies me on my wedding performances, helping out with set up and packing up, and shooting plenty of photos for us to use in this blog! You can also look at her fine photography on the Photos page on my website, www.benshermanclassicalguitar.com.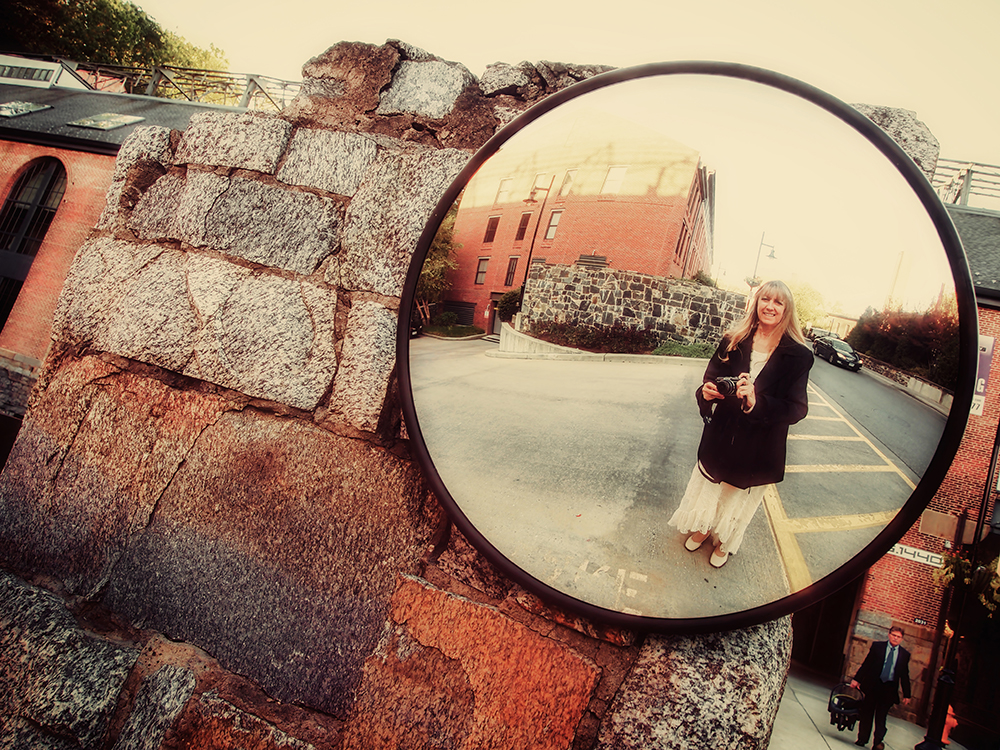 At the end of this wedding, we couldn't resist the temptation to have dinner ourselves at the restaurant, and we were not disappointed. It was a delicious ending to a special day.  I highly recommend dining at this restaurant.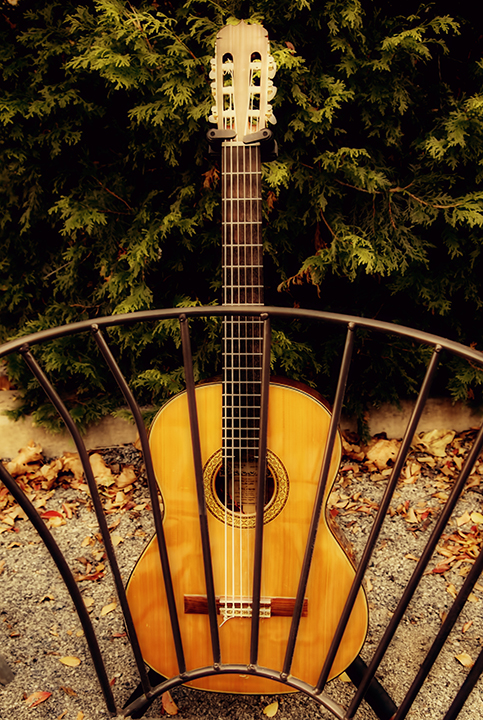 Notes from Crystal:  The 'Woodberry Kitchen' is a perfect venue for an intimate wedding with an old fashioned down home comfy feel. Plus this refurbished old mill brick building has a cool hipster vibe going for it as well. Most important consideration for me though is the farm to table food! Having a healthy food blog called 'The Queens Table,' I just loved that this couple cared about the quality of the food that they were serving to friends and family! So awesome!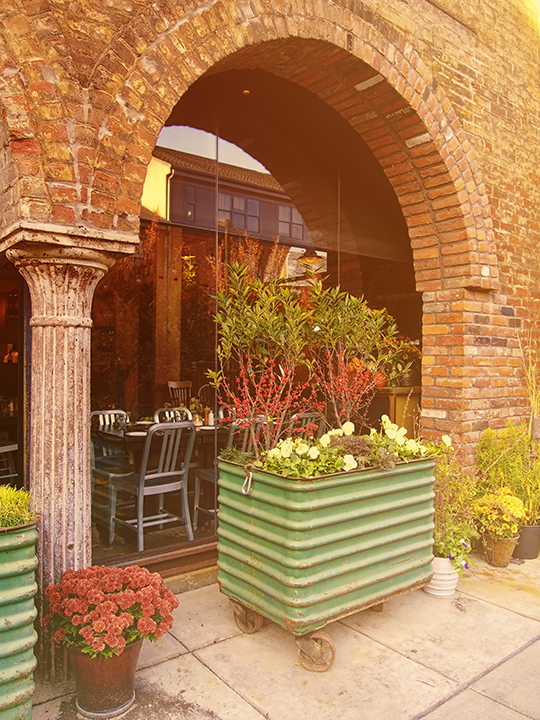 Along with seasonal flowers 'Woodberry Kitchen' has food and herbs growing in various industrial containers outside in the courtyard!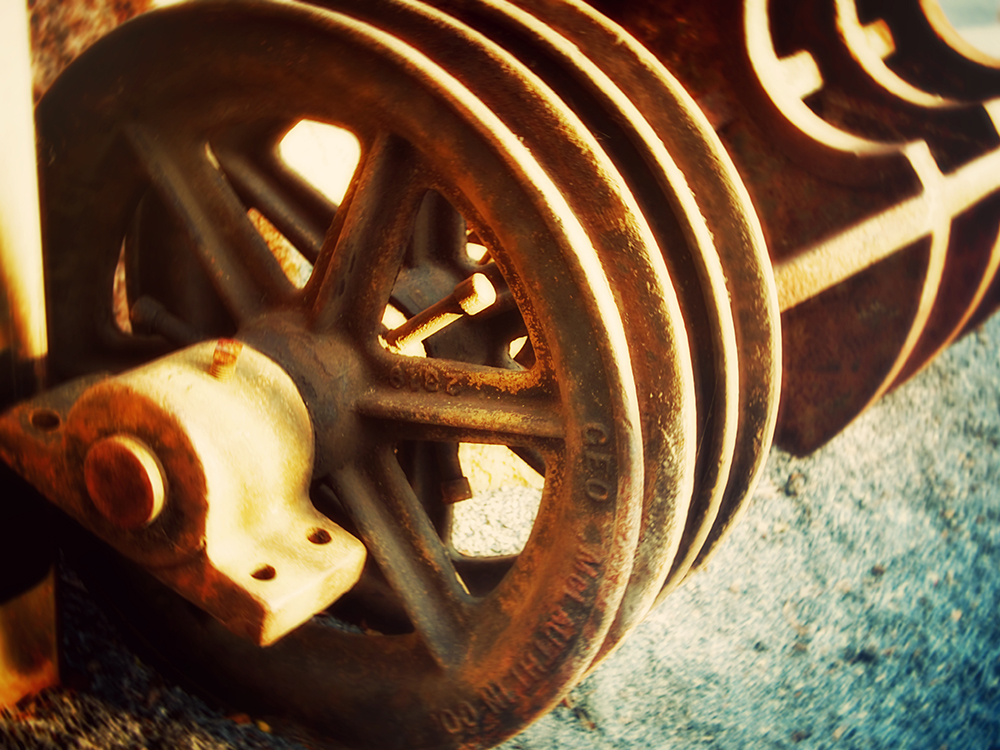 I just love the funky industrial vibe with big old gears and mill parts scattered on the grounds. A girl and her camera can go crazy with these textures!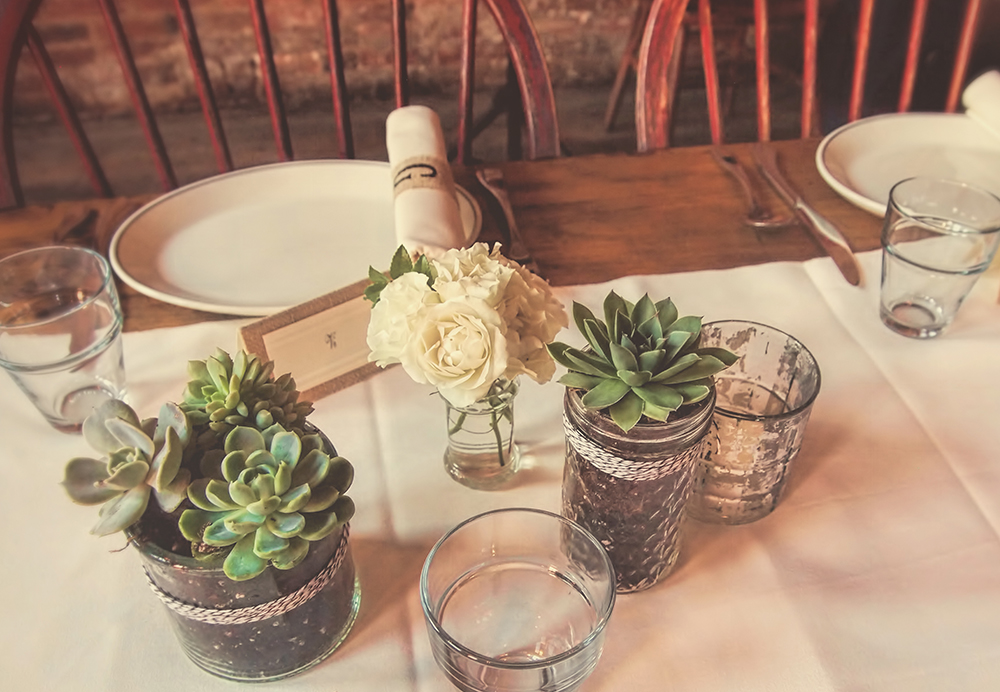 The bride for this wedding chose succulents and cream roses placed casually in glass containers then tied with twine along with burlap accents for the table-scape details. This natural theme fit effectively with the warm worn wood and antique brick surroundings. Those long tables meant for gathering over the tempting nourishing food were certainly welcoming. And how about that magnificent romantic cake shown a few photos above? Beautifully done!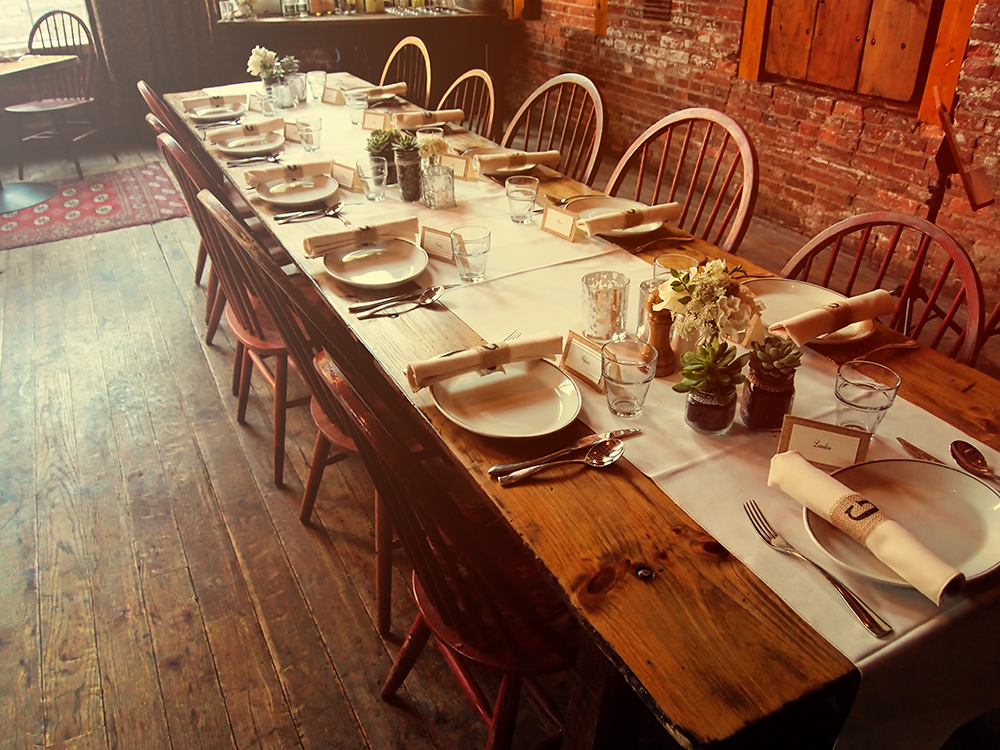 After the wedding ceremony Ben played during the cocktail hour that was held in this charming primitive celebration room, and it sounded superb. Classical guitar mixed with modern tunes set the perfect ambiance for this homey get-together of very happy friends and family. The servers in this venue were also very pleasant, thoughtful, and efficient.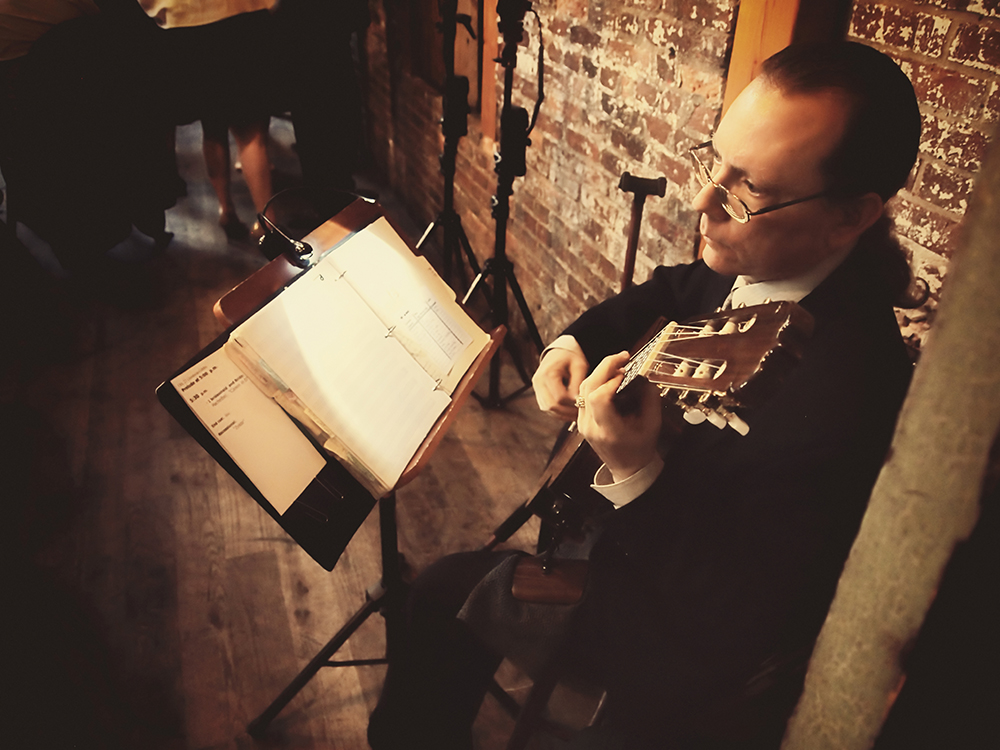 Attending most of Ben's wedding gigs as his assistant I rarely eat the treats served during the cocktail hour when they are graciously offered to me. As a nutrient dense plant eater I decline, since I find most wedding food to be sadly lacking in consideration of the good health component. Now that I regained my own vibrant health, I choose to eat organic whole foods to keep my body systems functioning properly. So it does my heart good to know that this couple choose Woodberry Kitchen, a venue that uses fresh local Maryland ingredients in their cuisine. Cheers! All hail the powerful broccoli!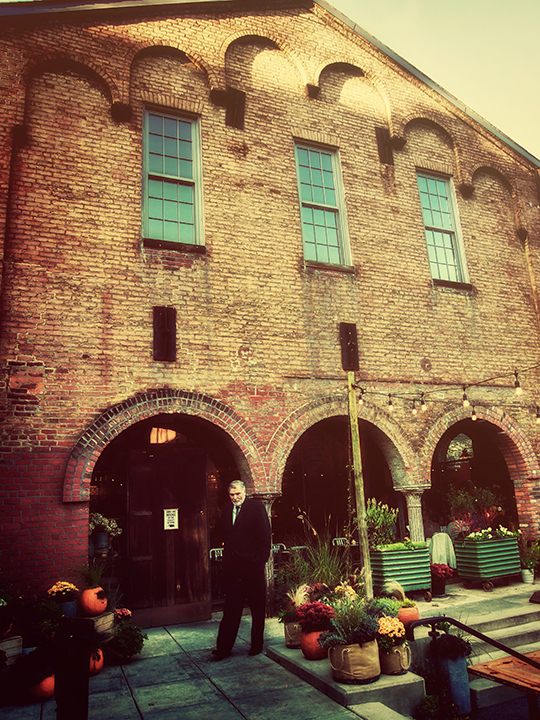 It is my hope that more couples will consider serving fresh local foods to their guests as this bride has done. We are what we eat! Serve loving healthy fresh organic plant foods when you can, so you can take care of your loved ones, and enjoy your life together longer. Plus you help your world when you support local organic and sustainable farmers.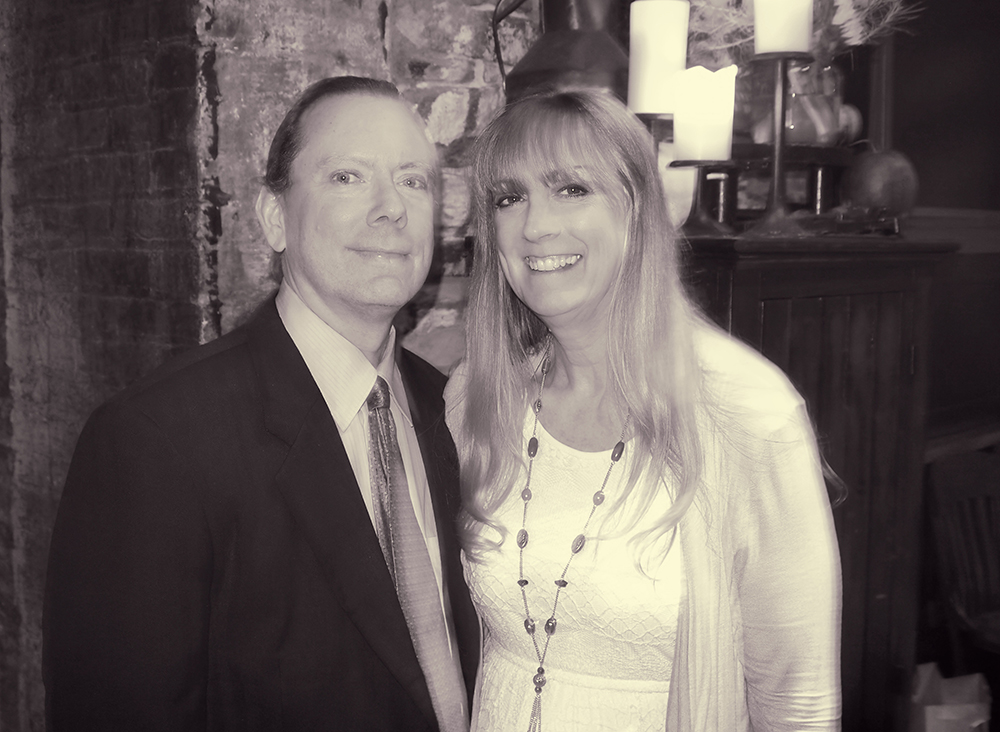 Later that evening after the cocktail hour was over we had our first dinner at 'Woodberry Kitchen', and we savored our tasty meal thoroughly. Outstanding in every way! In fact we enjoyed the food and cozy eclectic atmosphere so much that we have been back four times since this initial evening! For a small event or party keep in mind 'Woodberry Kitchen.' Your guests will thank you for feeding them well! You got to go to the rockin' Woodberry Kitchen website! Way cool design! Then go check out their Shoo-fly Diner website. I laughed out loud, and I was alone! Oh my!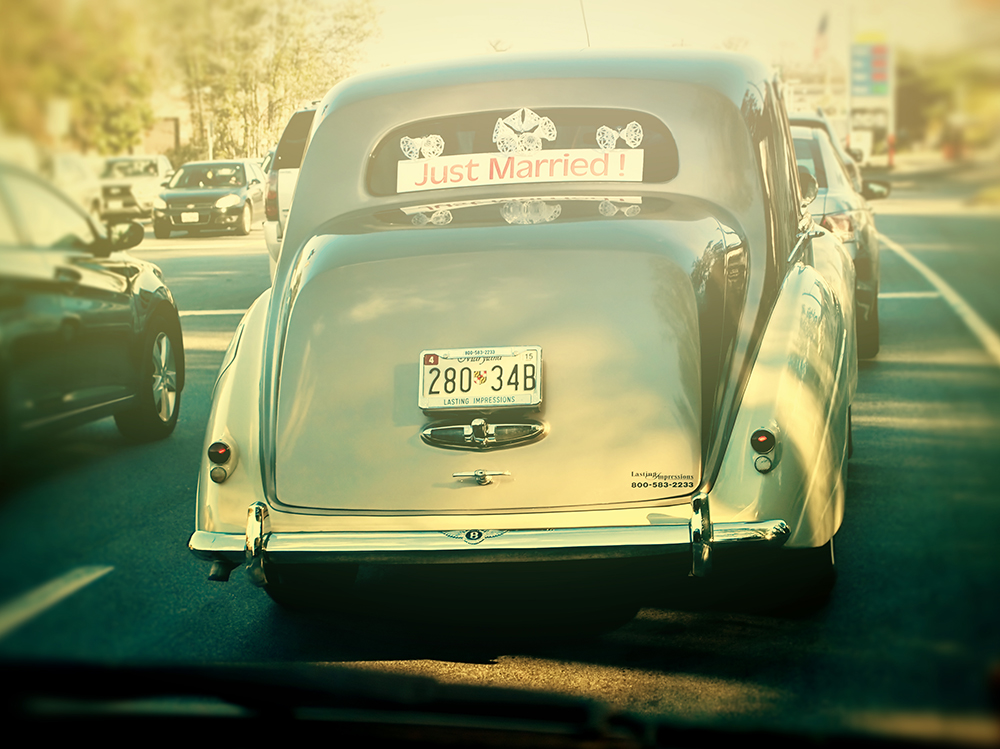 Happy healthy weddings everyone!
For more information about Ben Sherman, please visit www.BenShermanClassicalGuitar.com
Or send email to ben@benshermanguitar.com