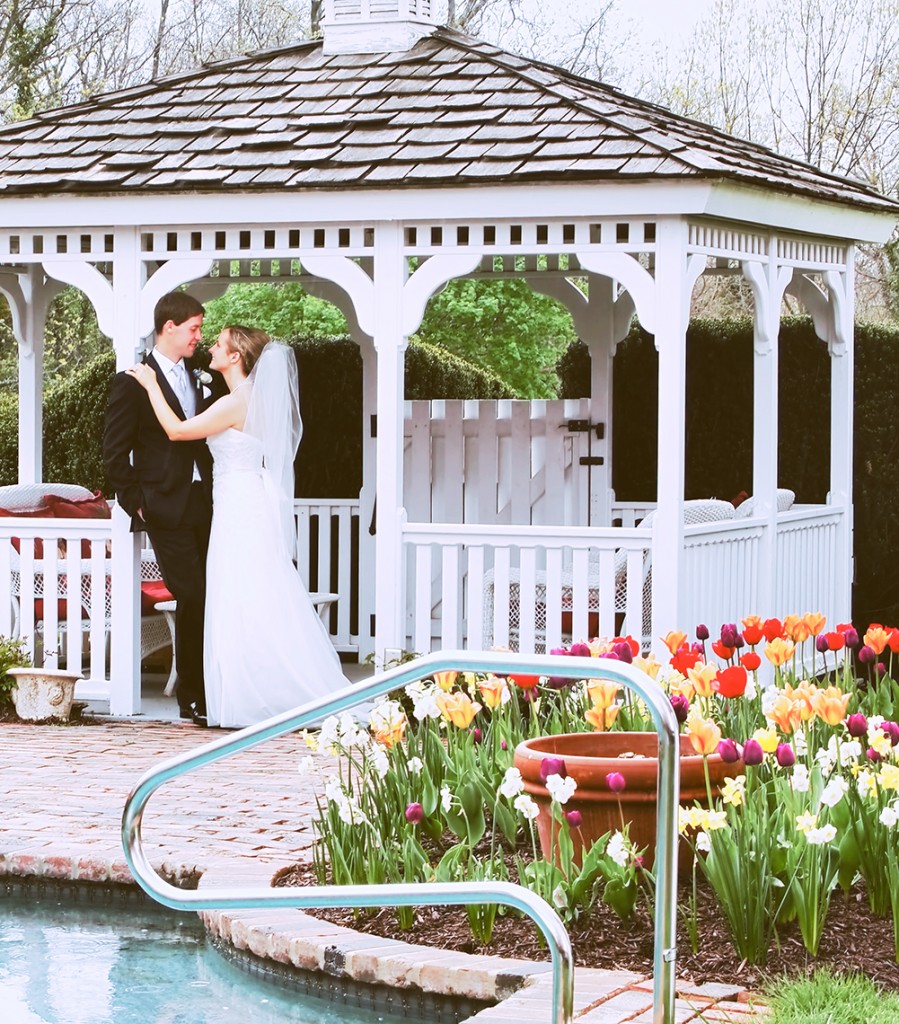 I have played guitar for weddings at  Antrim 1844 Country House Hotel several times and always enjoy coming back. This historic mansion provides distinct pleasures for every season of the year. Anticipating a sunny spring day, the wedding ceremony was held outside in the rose garden.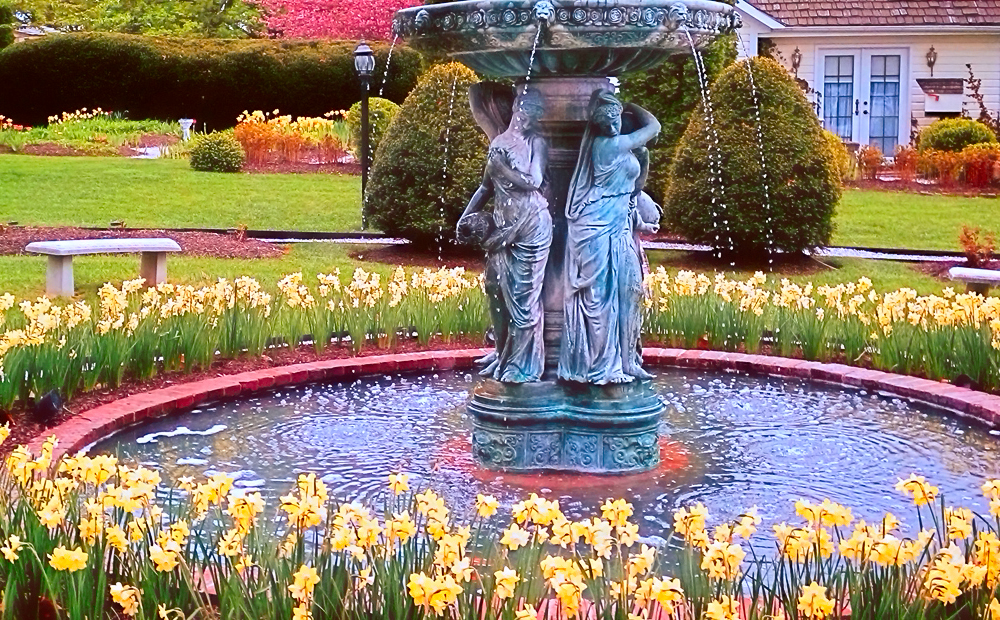 Fountains and gardens adorn the space, which also looks out onto one of the Antrim's charming guest houses.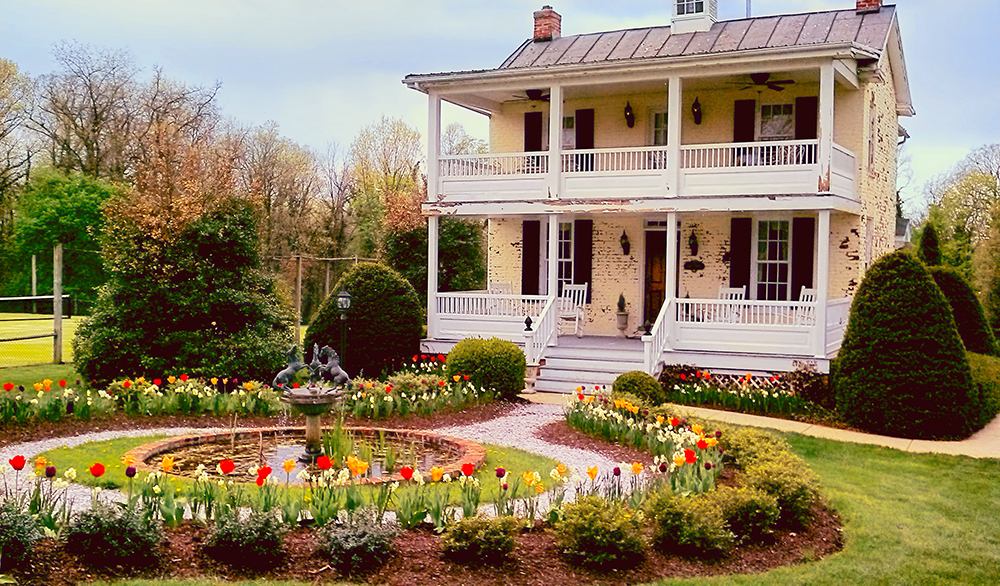 The bride and groom chose a wide variety of music for their ceremony program, and everything worked out nicely. It was a great mix of classic and contemporary songs. Solo guitar is the perfect instrument to seamlessly handle all those different styles.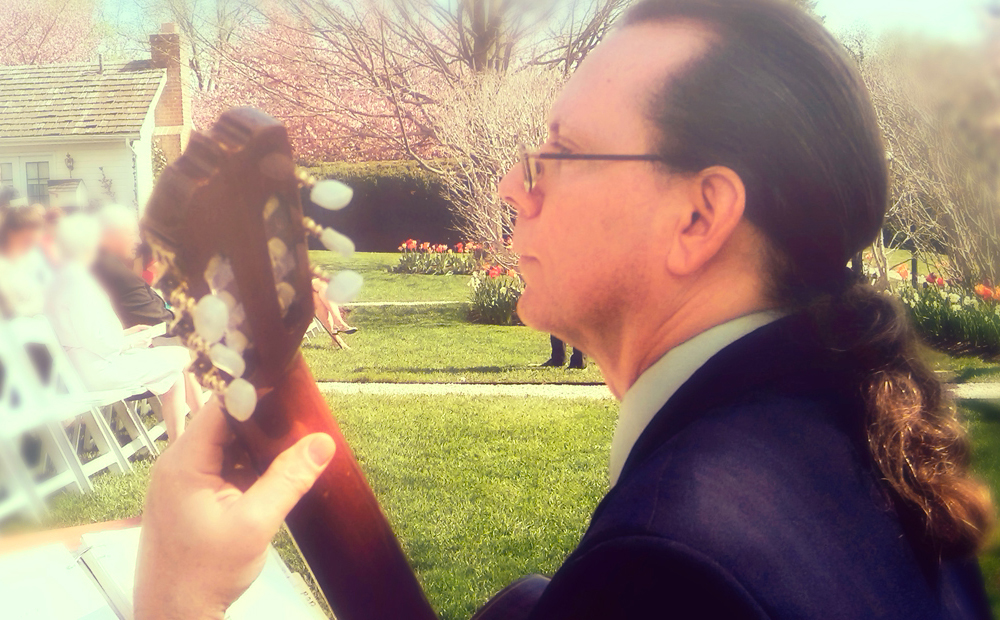 For the family members' entrance, I played Ben E. King's "Stand By Me." The bridesmaids took their place during Sting's "Fields Of Gold." Then the bride walked down the aisle to the traditional Wagner "Bridal Chorus." During the wedding there was a sand ceremony, and for that I played Five For Fighting's "100 Years." Then for the recessional, it was the Beatles "Here Comes The Sun." That was very appropriate because some dark clouds had threatened rain before the wedding began, but thankfully passed and the sun came out.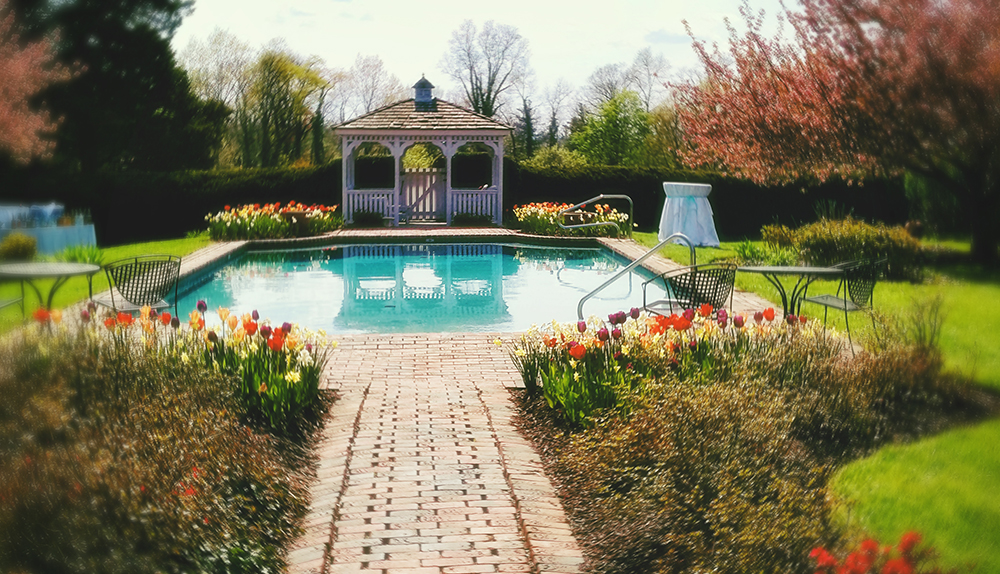 After the ceremony, the party moved to a secluded area nearby on the Antrim grounds, surrounded by tall hedges, for the cocktail hour. I went with them to provide background music for the continuing festivities.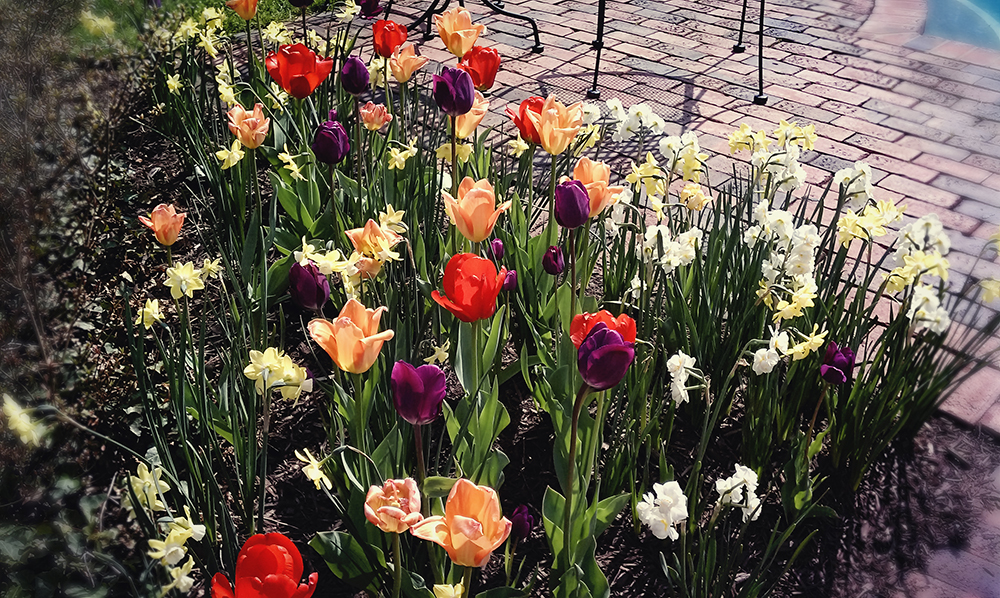 A pool, a gazebo, and more spring flowers made this space a lovely retreat for meeting up with friends and family.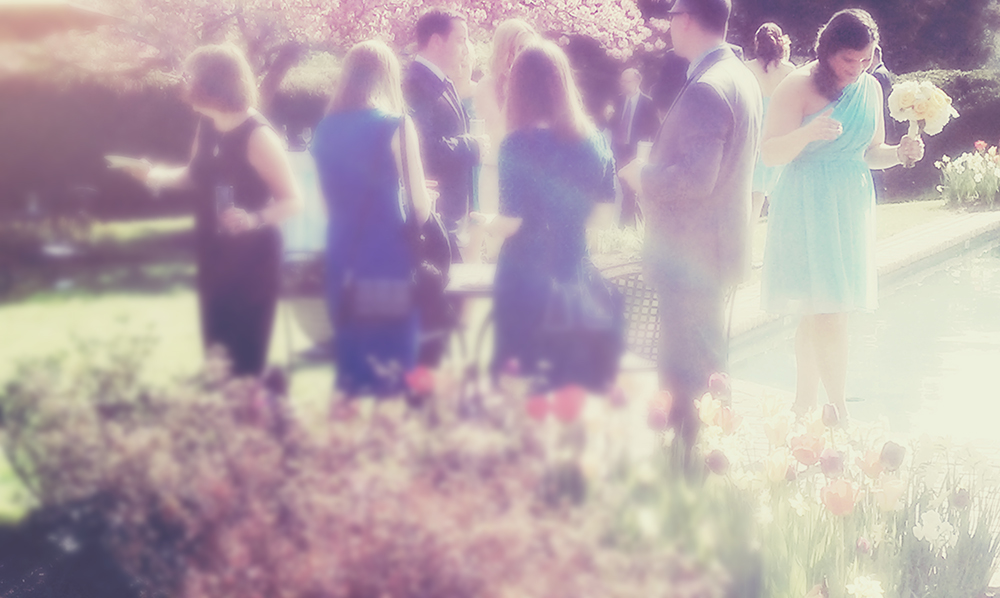 There, the guests enjoyed cocktails and hors d'oeuvres, in the refreshing springtime air and warm sunshine. So happy that the weather turned out beautiful for this couple.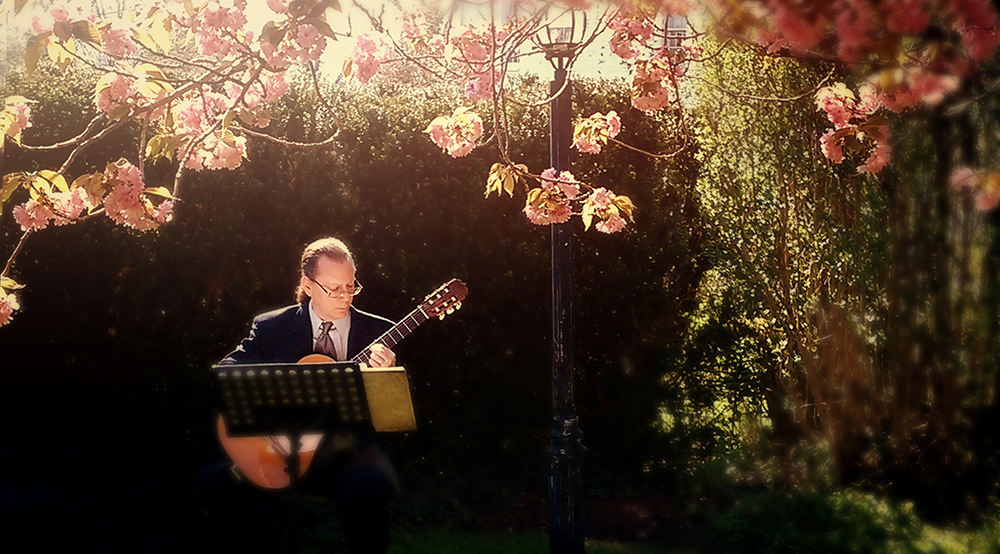 They couldn't have picked a more gorgeous day to enjoy this meaningful moment in their lives. So ends another pleasurable wedding at the Antrim 1844 on a delightful spring day.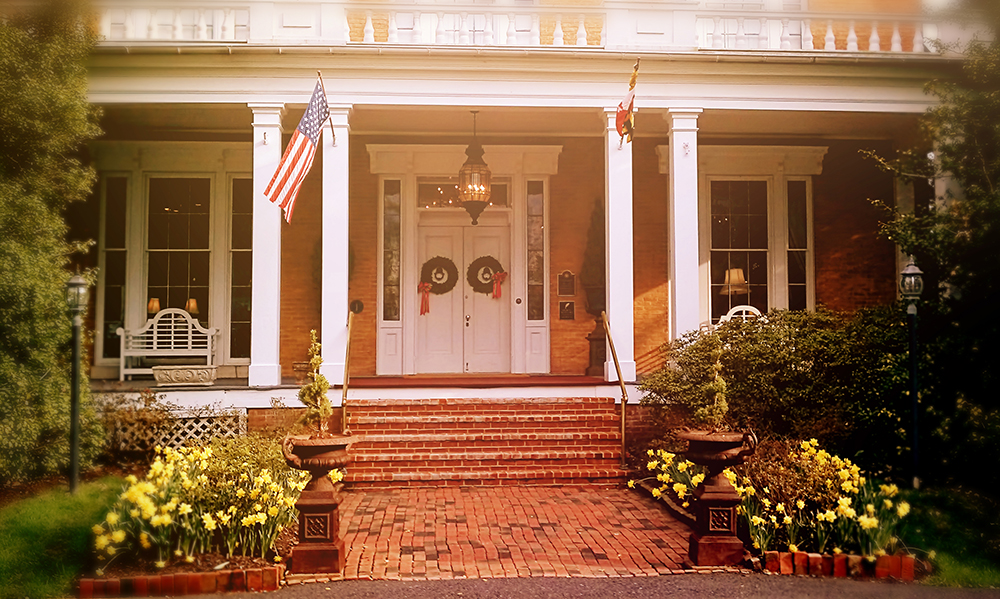 Notes from Crystal: I am always excited when we do a wedding celebration at the Antrim 1844 Country House And Hotel. Grand historical buildings, luxurious accommodations, and wonderful gardens. What's not to love? There are so many beautiful places on the property to create a magical setting for any wedding couple's desires. Plus Antrim 1844 is renowned for its great food and attentive service. Be sure to visit their wedding photo gallery and see the many stunning possibilities available at this venue.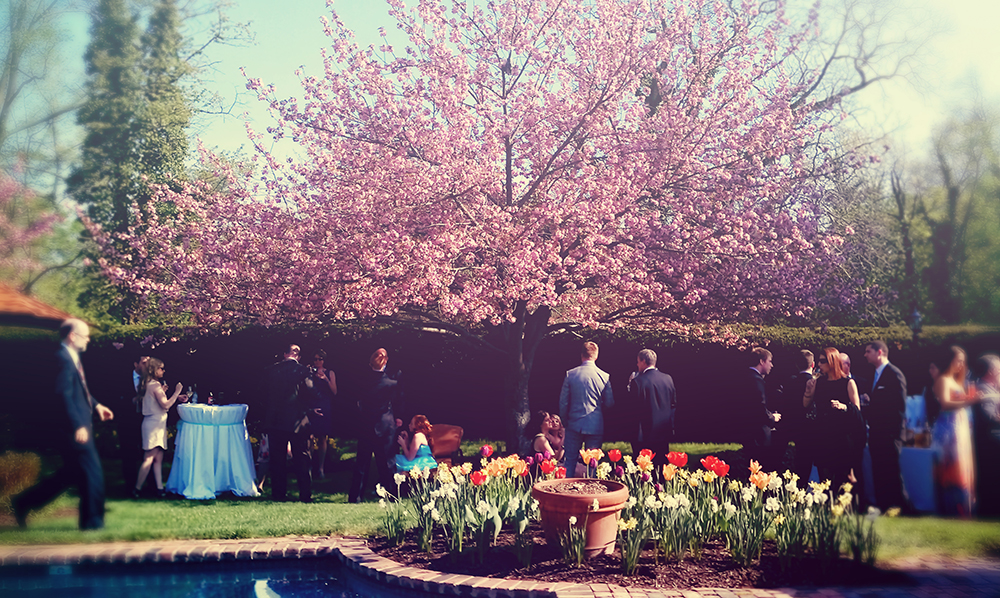 After playing the ceremony, the cocktail hour classical guitar was enjoyed under magnificent pink blooming trees by the pool, and their wedding reception was held in a building surrounded by even more daffodils and tulips in full bloom.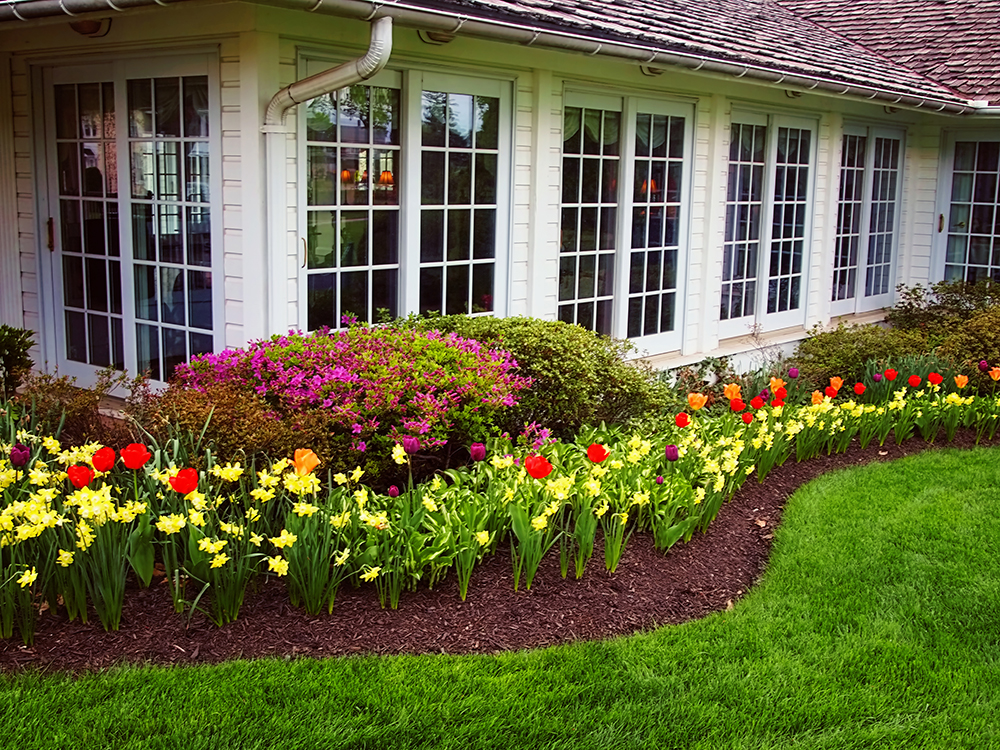 Attention to detail is quite evident the Antrim 1844, as the perfectly manicured gardens and buildings are tended to beautifully all seasons of the year.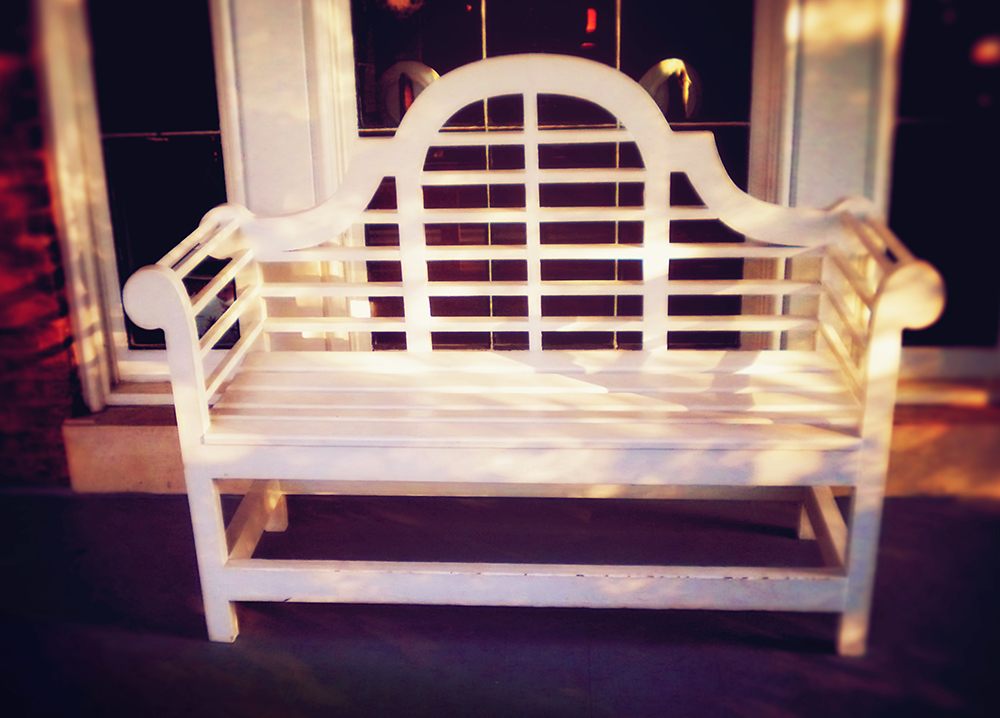 We have been to the restaurant at the Antrim 1844 twice for an Anniversary dinner which is a heavenly experience not to be missed.  I was a guest at a friend's wedding here as well and the reception dinner was excellent.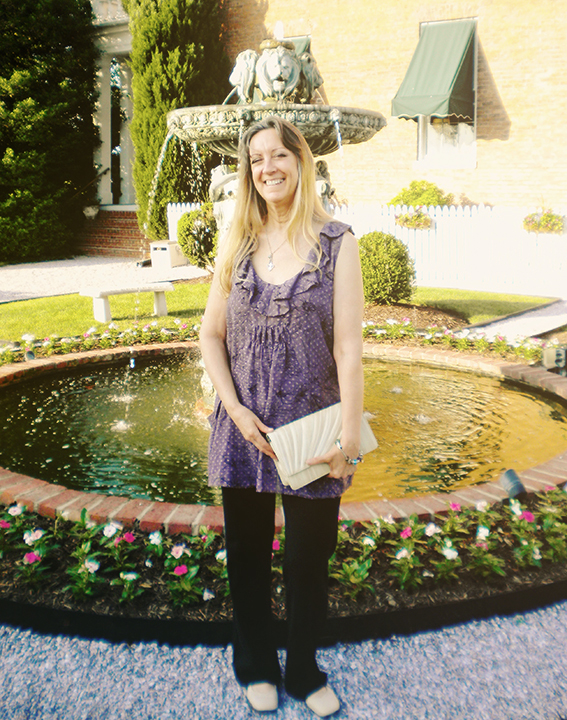 If your intention is to have a wonderful night out then give yourself the gift of Antrim 1844's fine dining at the Smokehouse Restaurant while the staff treats you like a King and Queen!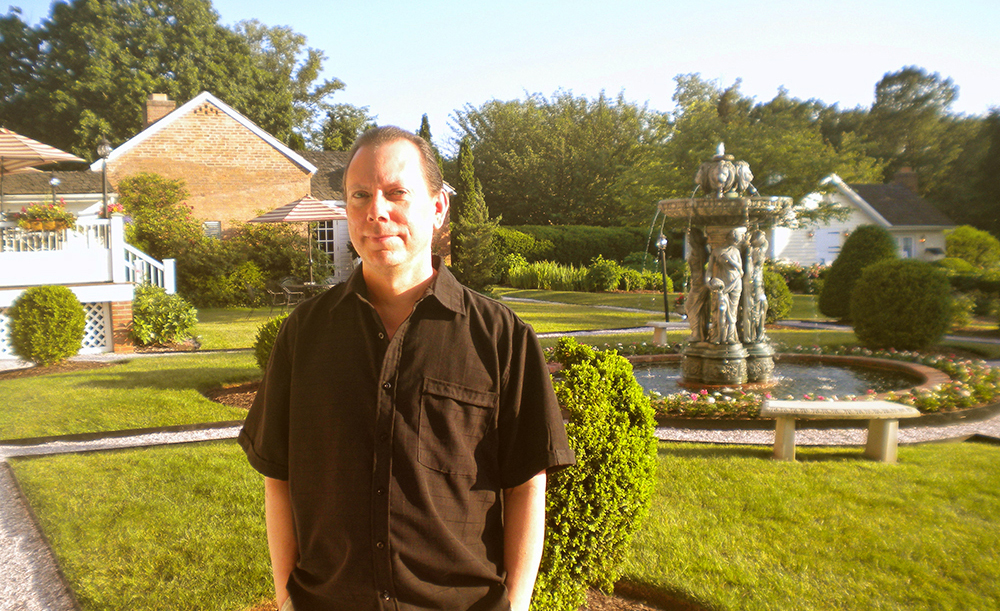 For a magnificent wedding, a special dinner, a corporate event, or to spend a dreamy night at the Antrim 1844 Country House and Hotel this is a glamorous destination worth your visit.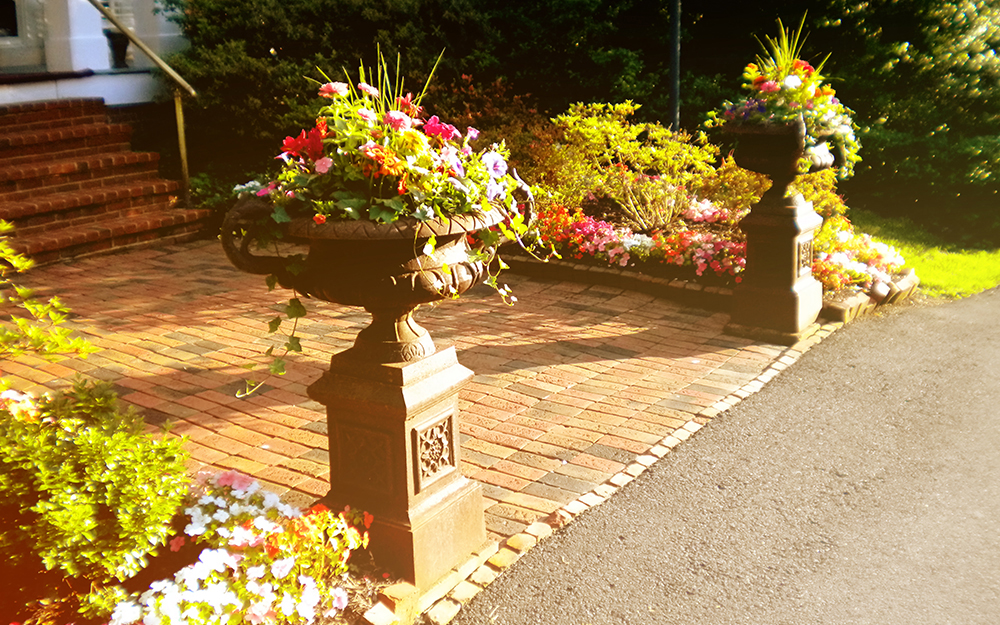 An elegant classical guitar wedding at this venue is especially sublime, and we always welcome the thought of returning to this romantic venue.
For more information about Ben Sherman, please visit www.BenShermanClassicalGuitar.com
Or send email to ben@benshermanguitar.com