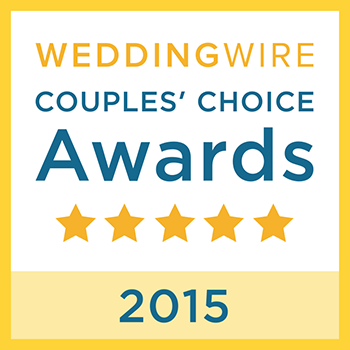 January 21, 2015 – WeddingWire, the nation's leading online wedding marketplace, named Ben Sherman Classical Guitar as a winner of the prestigious WeddingWire Couples' Choice Awards® 2015 in the category of wedding ceremony musicians!
The WeddingWire Couples' Choice Awards® 2015 recognizes the top five percent of wedding professionals in the WeddingWire Network who demonstrate excellence in quality, service, responsiveness and professionalism. The esteemed awards are given to the top local wedding vendors in more than 20 service categories, from wedding venues to wedding photographers, based on their professional achievements from the previous year.
While many industry award winners are selected by the host organization, the WeddingWire Couples' Choice Awards® winners are determined solely based on reviews from real newlyweds and their experiences working with their vendors. Award-winning vendors are distinguished for the quality, quantity, consistency and timeliness of the reviews they have received from their past clients.
Ben says: "I am so grateful to my past clients for taking the time to review my business on WeddingWire. I truly appreciate the positive feedback that helped me earn the WeddingWire Couples' Choice Awards® 2015.  Thank you all very much!"
For more information about Ben Sherman Classical Guitar, please visit our WeddingWire Storefront today at www.weddingwire.com/biz/ben-sherman-classical-guitar-westminster/ .
To learn more about the Couple's Choice Awards®, please visit WeddingWire at www.weddingwire.com/couples-choice-awards.